Ajabu is a very friendly and cuddly boy who loves to spend time with his family and stretch out and doze in the sun or on the sofa. He can, however, also be very much on the move. He loves e.g. to work with his mum and is easily motivated with treats and play.
He enjoys Blood Tracking and Rally Obedience and he runs on the Lure Coursing track with great enthusiasm, speed and agility.
As a show dog he has done very well. He became DANISH CHAMPION at the International CACIB show in Herning 2014.
And he was Runner Up Best Male in the Danish RR club's competition "Dogs of The Year 2014/2015" achieved by going Best Champion Male and Best Open Male of the year.
Wherever he goes, he is admired by bypassers for his beautiful expression and calm nature. He enjoys being with other dogs, large or small and even puppies are invited to play. Describing Ajabu with a few words … he is gentle, playful and loving.
We hope you will enjoy browsing on Ajabu's site.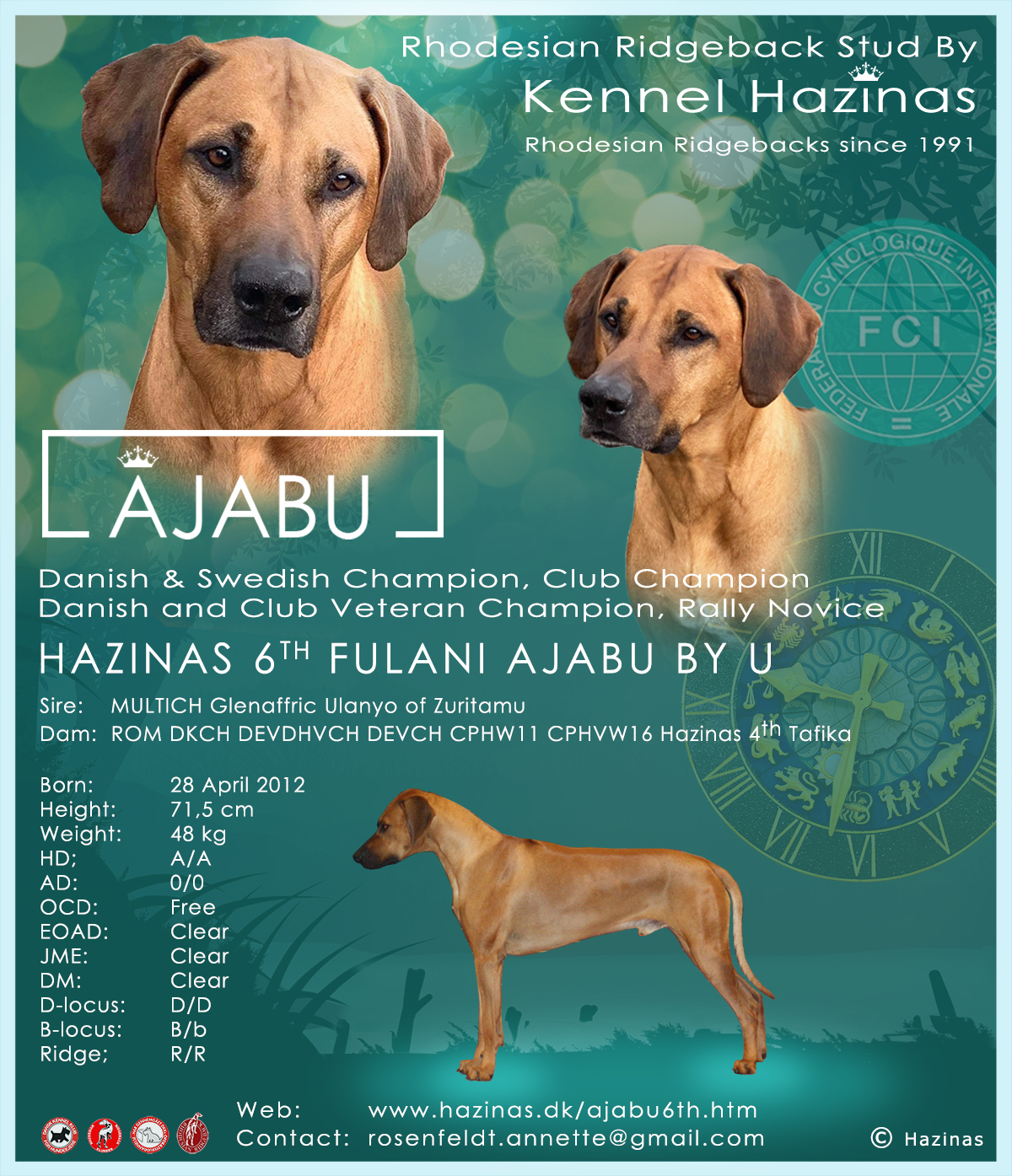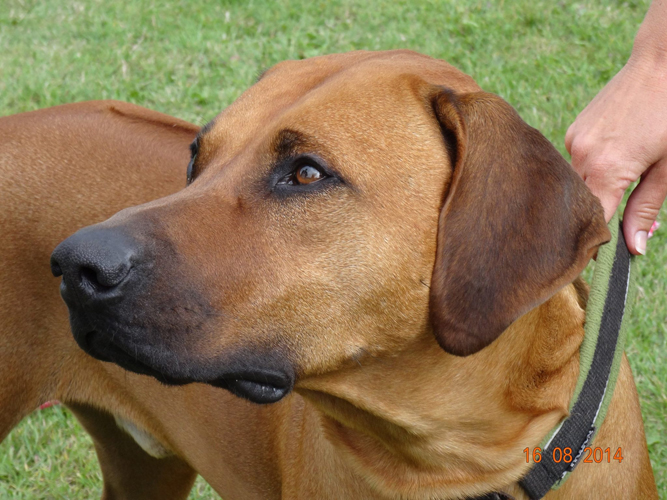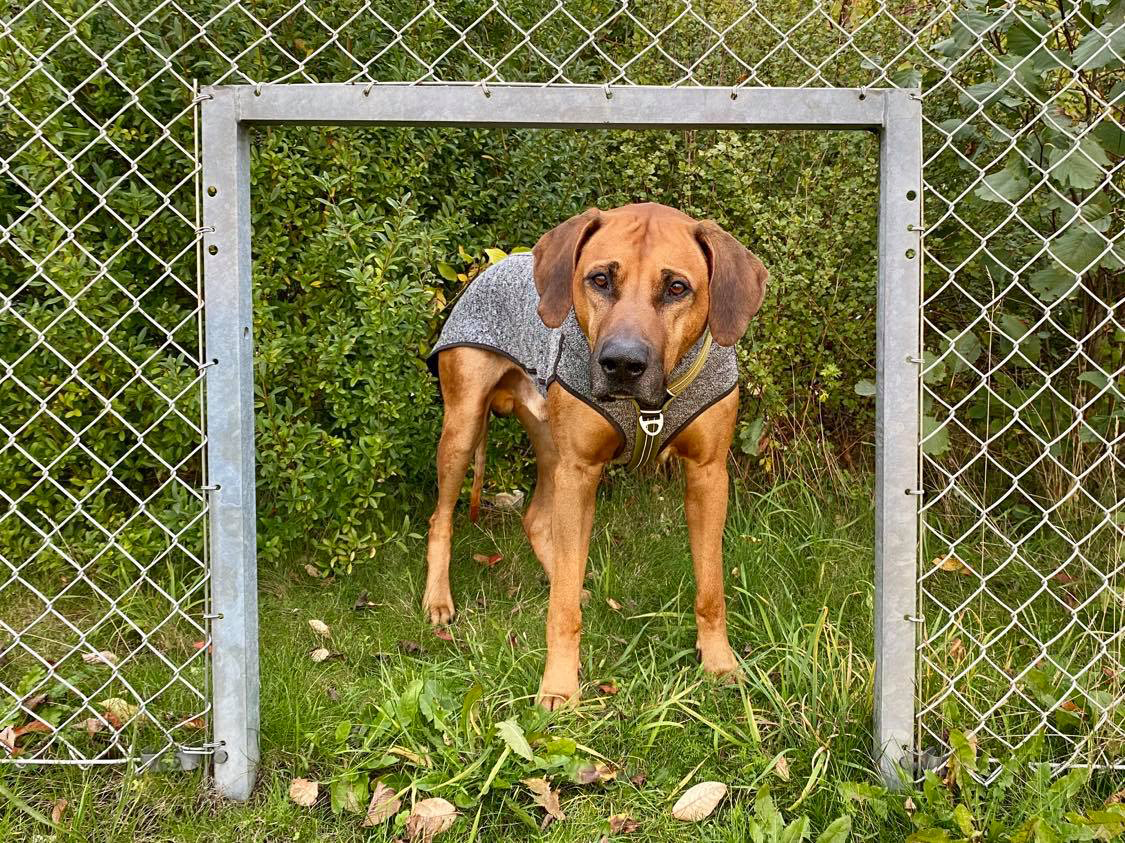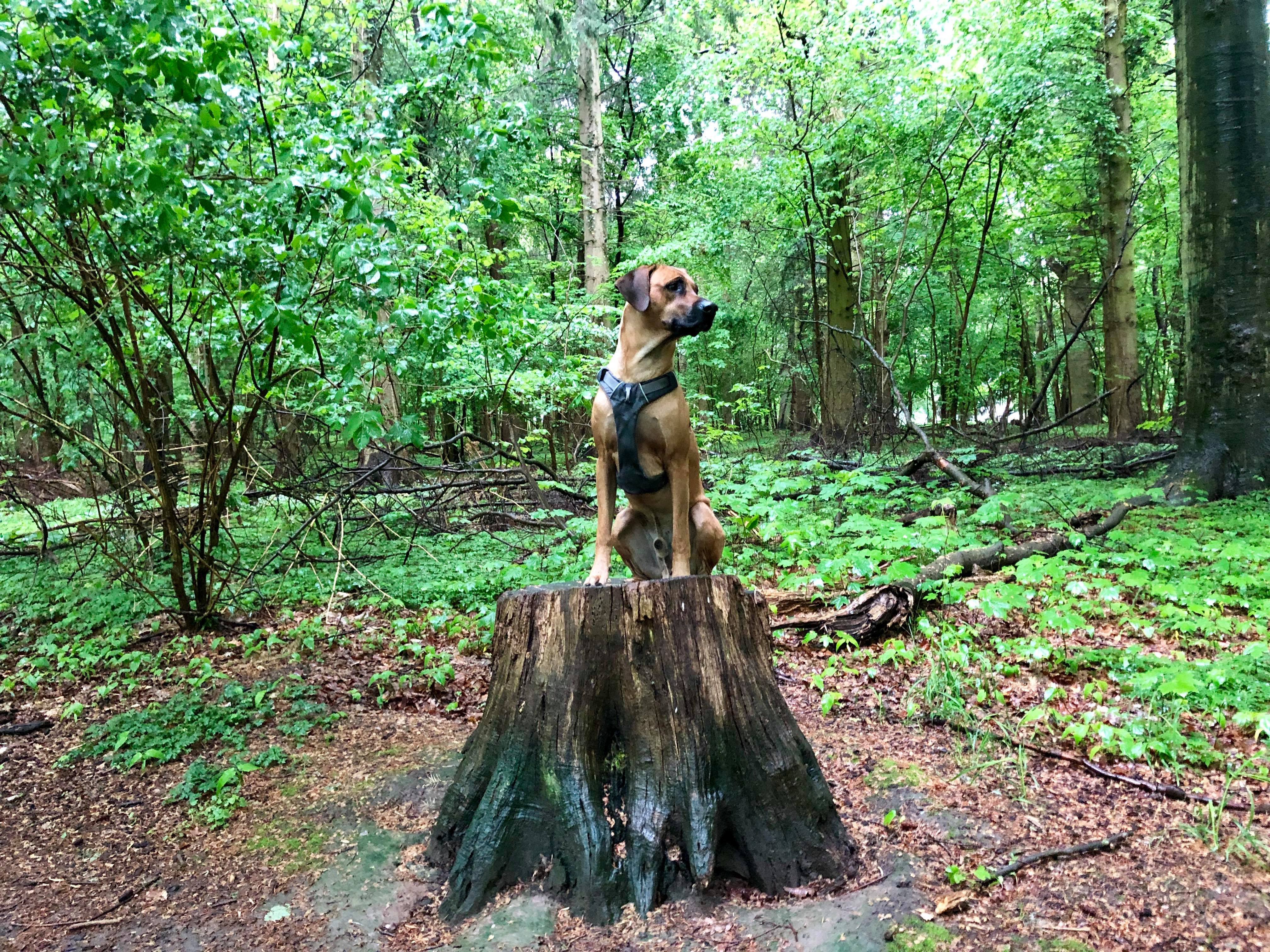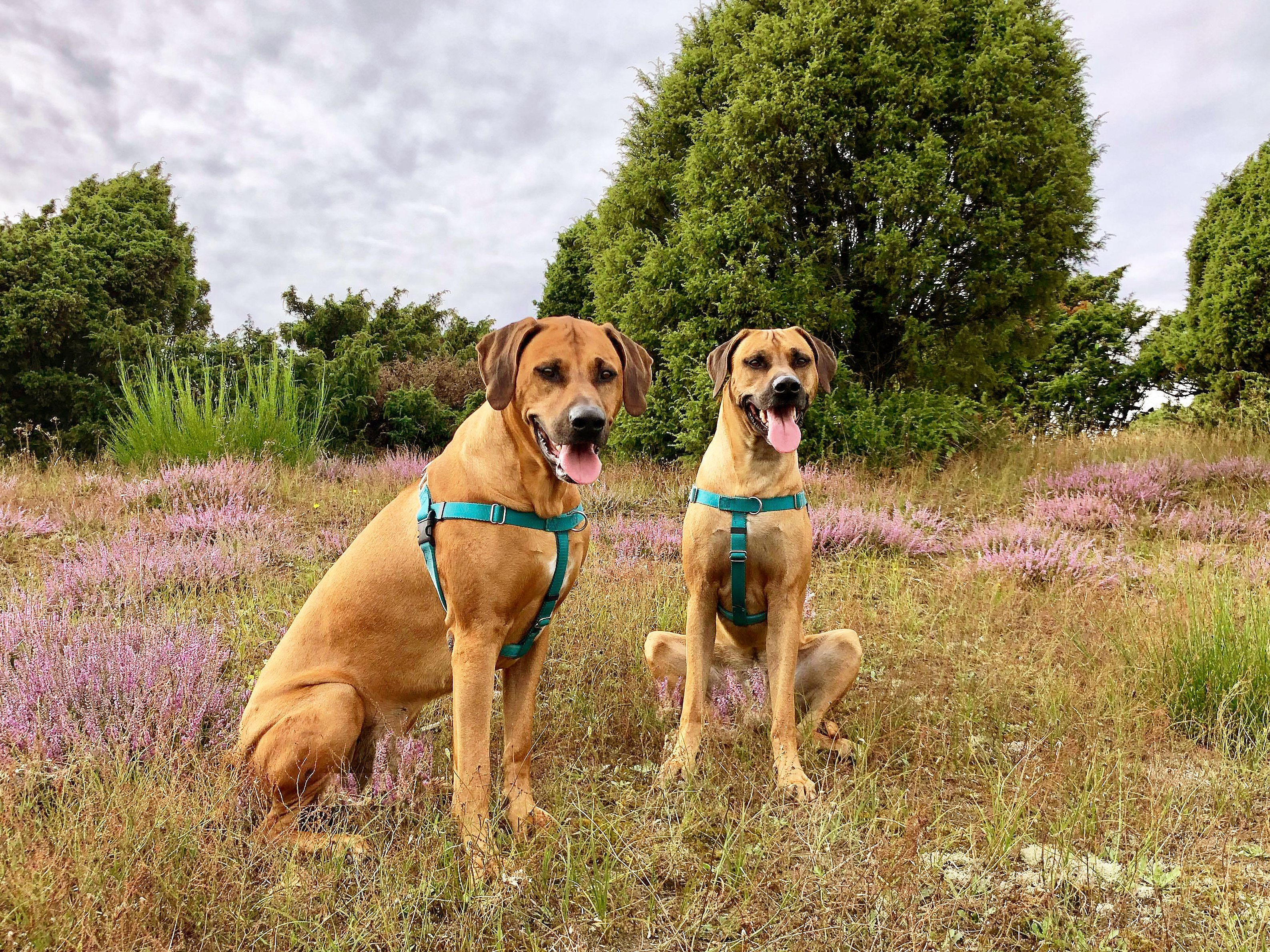 Ajabu (left) and his son Kozi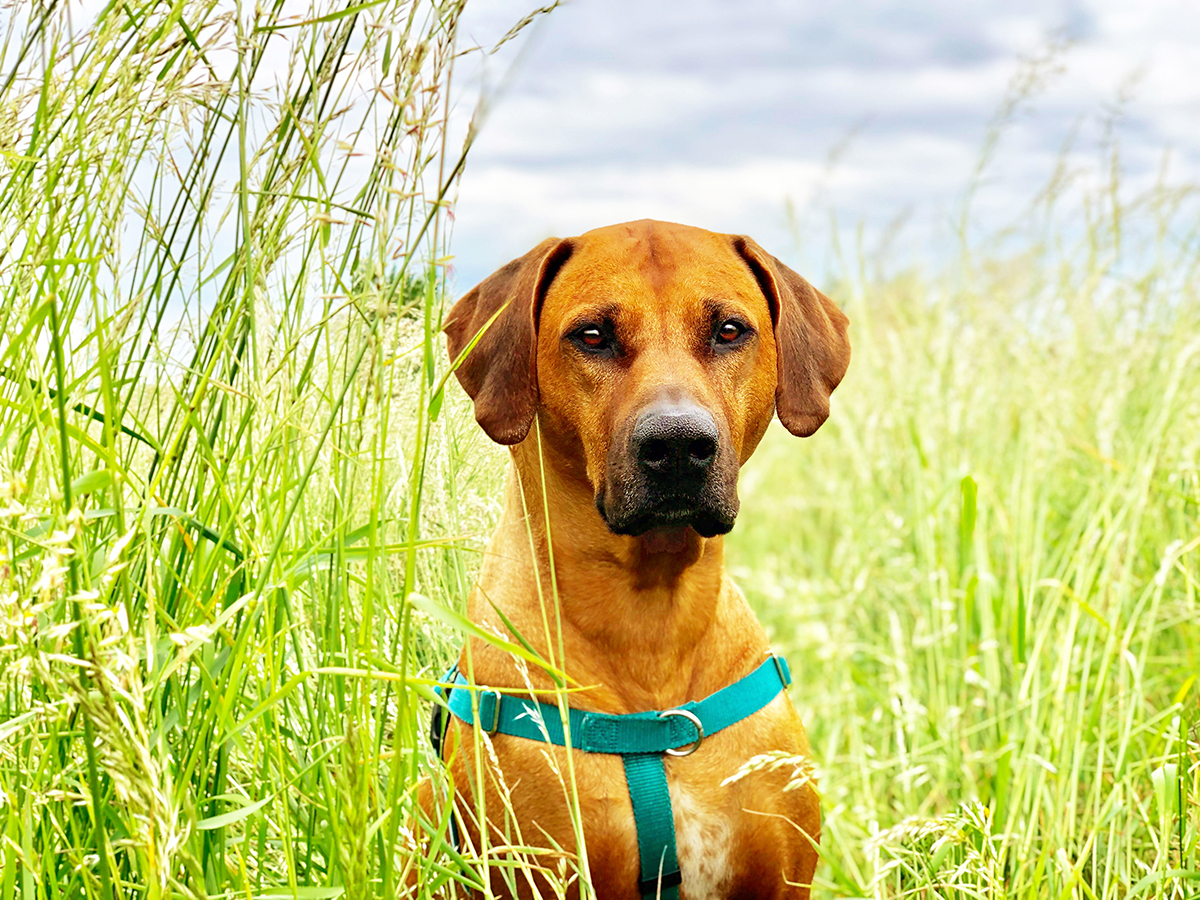 NEWS:

13-03-2022:
Ajabu and Hati's babies have arrived at Kennel Manwë. 7 beautiful puppies:
4 girls (2 liver)
3 boys (1 liver)
More info on Ajabu's Offspring page.

25-02-2022:
Ajabu and Hati have been mated 10th January, and pregnancy is confirmed.
Puppies are expected to arrive mit April.

More info on kennel Manwë's website.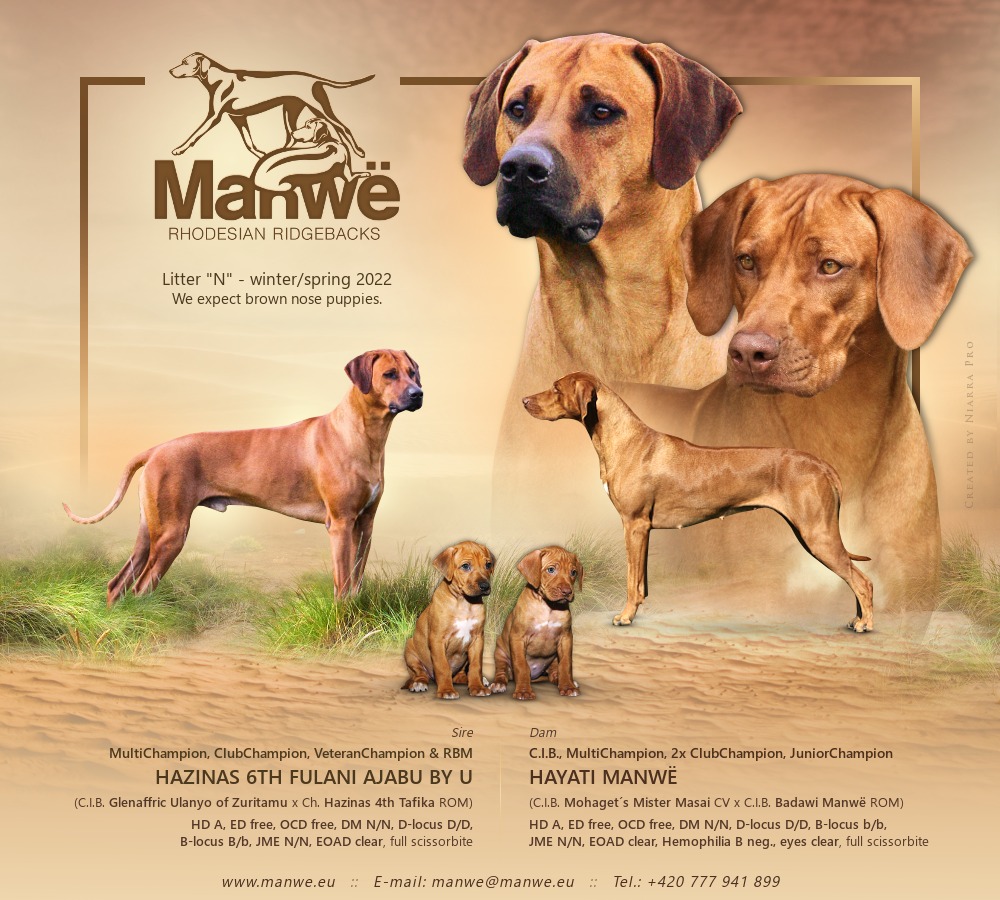 25-10-2021:
Ajabu and Safari's puppies have arrived today - 6 boys and 5 girls.

Mummy and puppies are doing very well.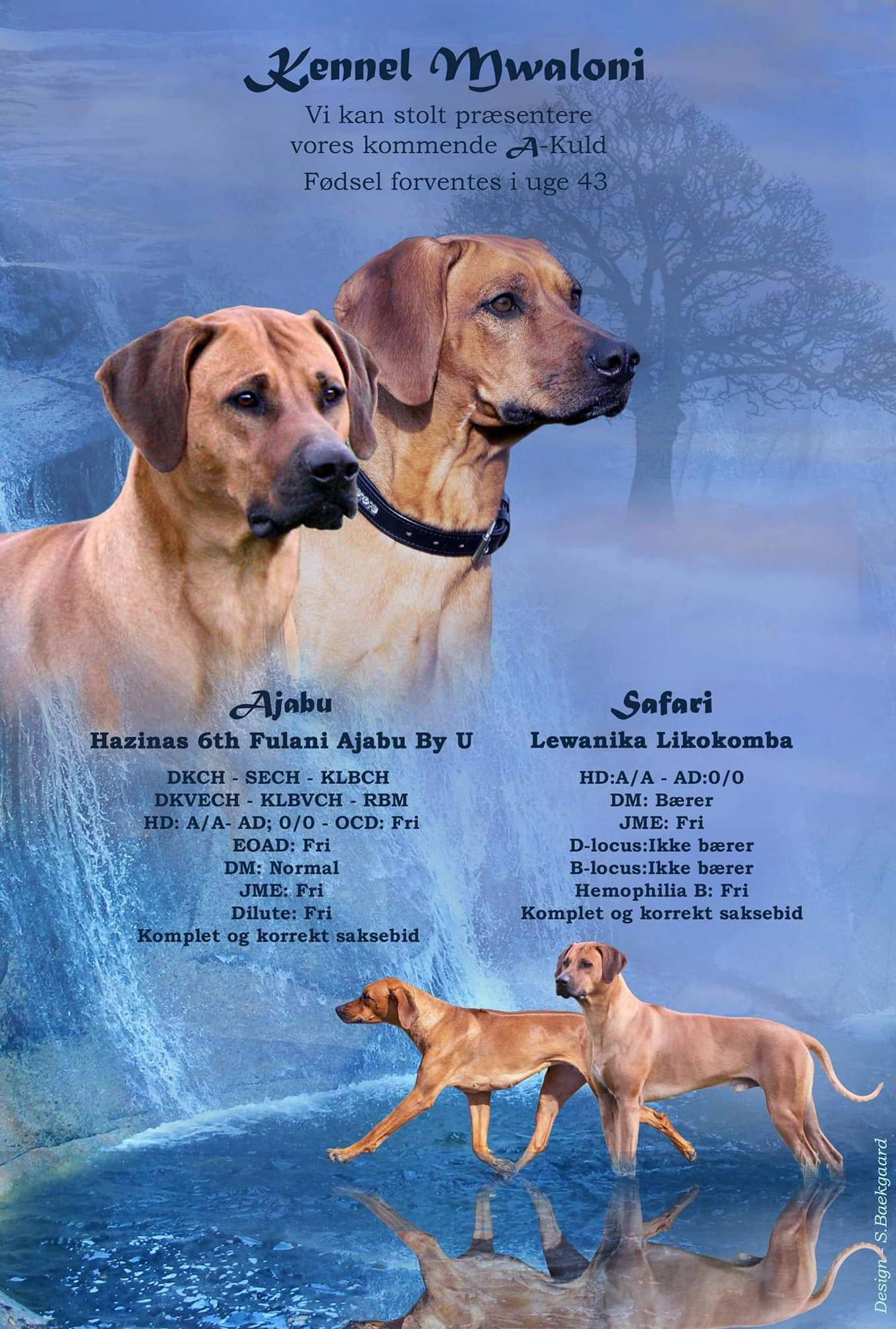 Mother:
Lewanika Likokomba aka Safari
HD/AD: A/0
Breeder:
Kennel Mwaloni
Louise Vagtø
Sdr. Egsgårdvej 11
7323 - Give
Tlf: 61301698

More info about Safari:
https://mwaloni.dk/kennel/vores-hunde/safari/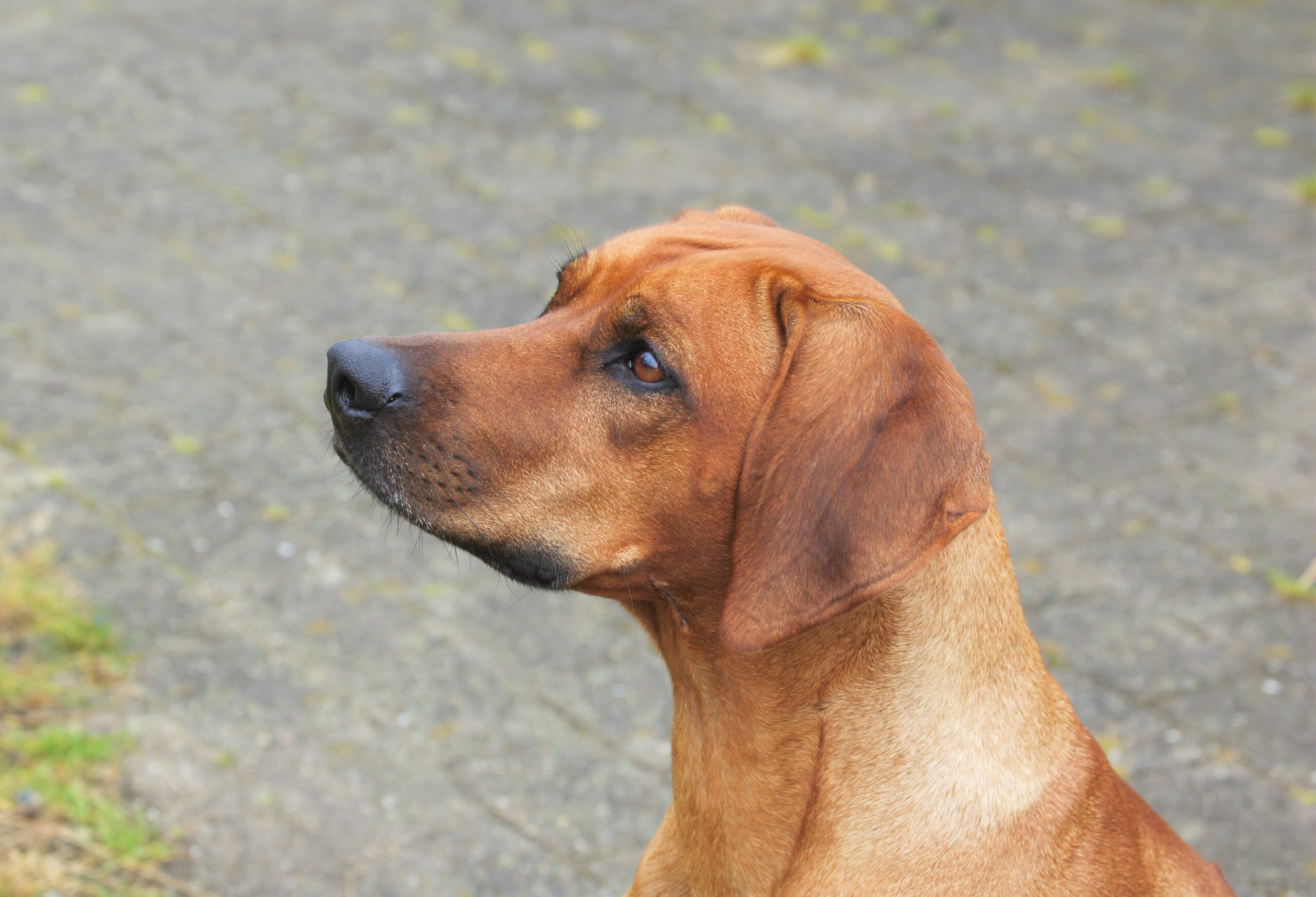 Safari

27-06-2021:
Ajabu goes once again BEST VETERAN MALE at the Club show in Strøby, gets his third VET CAC and the new title DANISH VETERAN CHAMPION.
Judge: Mette Aunsberg, DK.

16-05-2021:
Ajabu goes BEST VETERAN MALE and BEST VETERAN at the Club show in Hadsten and gets his second VET CAC.
Judge: Stinne Elgaard, DK.

04-10-20120:
Ajabu goes SECOND BEST VETERAN MALE and THIRD BEST MALE at the Club Specialty 2020 in Korsør and gets his first VET CAC.
Judge: Gunnar Nymann, DK.

01-09-2018:
Ajabu goes THIRD BEST MALE at the Club Specialty 2018 in Strøby.
Judge: Karin van Klaveren, DE.

23-04-2017:
Ajabu goes SECOND BEST MALE at the Club show in Strib.
Judge: Erling Kjær Pedersen, DK.

23-04-2016:
Ajabu goes BEST MALE and BOB at the Club Specialty 2016 in Slagelse and gets a new title: KLBCH (Danish Club Champion).
Judge: Joop Hiddes, NL.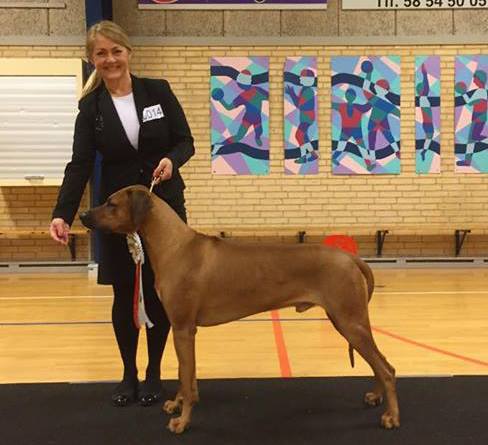 25-03-2016:
The first litter sired by Ajabu has been born by Zola at Kennel Thukela, DK.
12 healthy puppies (5 males and 7 females). 12 perfekt ridges. No kink tails and no DS found.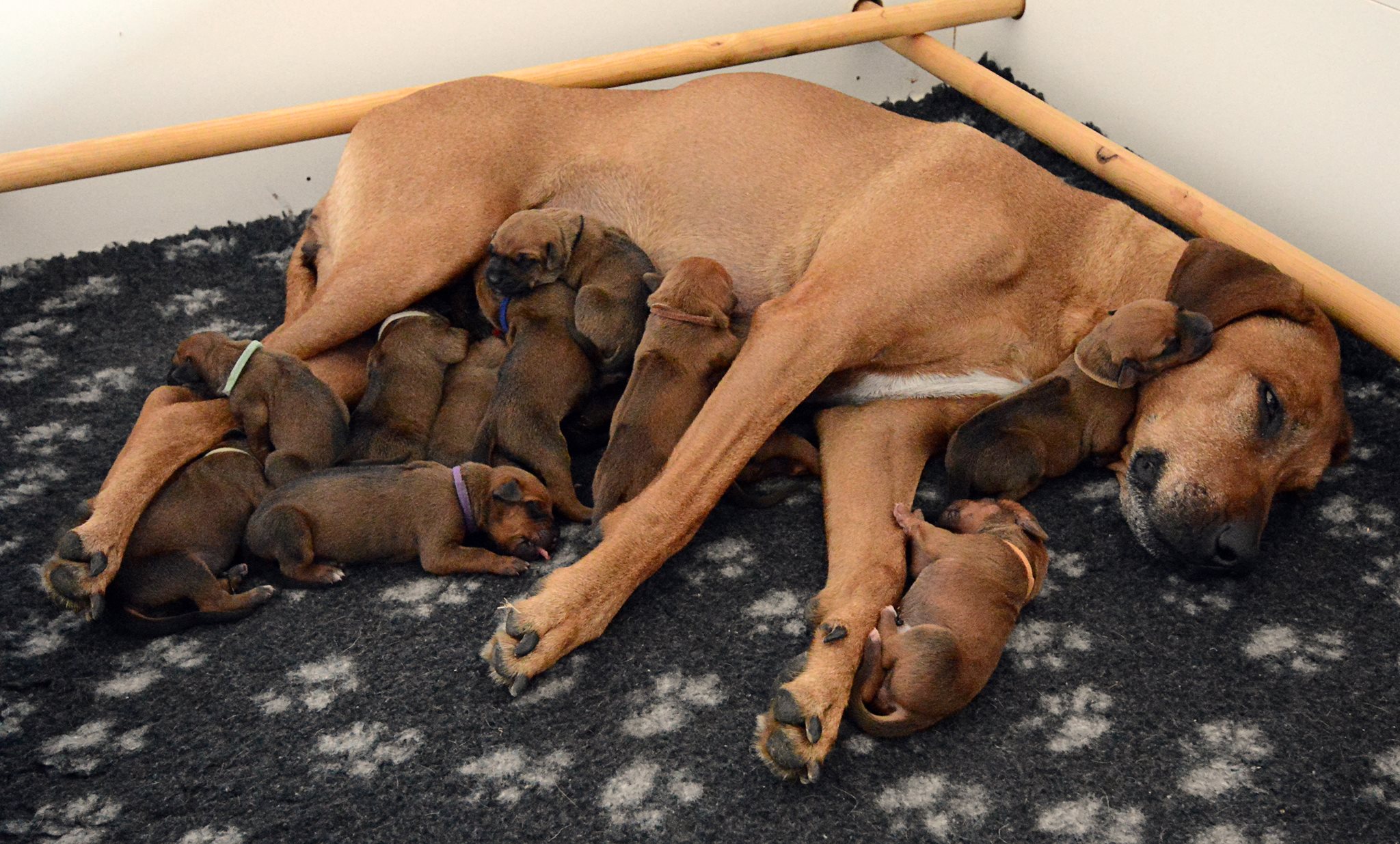 18-03-2016:
Ajabu has mated Ulon Hills Lea The First Alfa. Puppies expected week 20.
See more on Kennel Djungelkatten's web.
Alfa: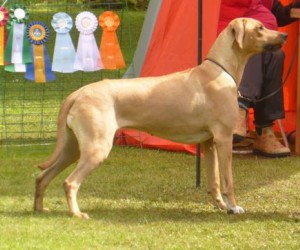 03-01-2016
Planned mating at Kennel Thukela:
Soweto Bonolo Zola will be mated
with Ajabu mid January.

See more on Kennel Thukela's web.

01-11-2015
Ajabu goes Runner-up Breed Winner 2015 in the Danish Kennel Club's competition Breed Winners of the Year: